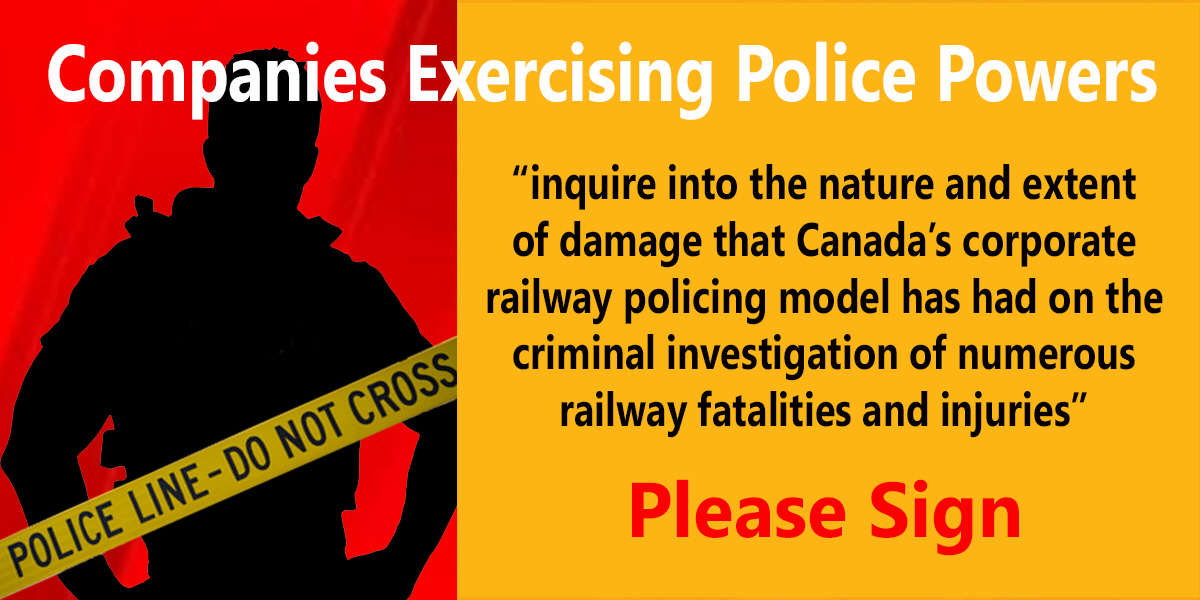 Sisters and Brothers,
Please see the petitions linked below. I ask that you distribute and consider signing both.
https://petitions.ourcommons.ca/en/Petition/Details?Petition=e-3984 – "We, the undersigned, Canadian citizens, call on the Government of Canada to repeal sections 44 and 44.1 of the RSA and legislate a new, federal, independent public railway police of Canada that is funded by the railway companies but answerable to an independent civilian oversight commission."
https://petitions.ourcommons.ca/en/Petition/Details?Petition=e-3983 – "We, the undersigned, Canadian citizens, call on the Government of Canada to establish a royal commission to inquire into the nature and extent of damage that Canada's corporate railway policing model has had on the criminal investigation of numerous railway fatalities and injuries, plus the politico-diplomatic implications of Canadian companies exercising police powers in the U.S."

Dave Fulton
General Chairman - CTY West


---
---